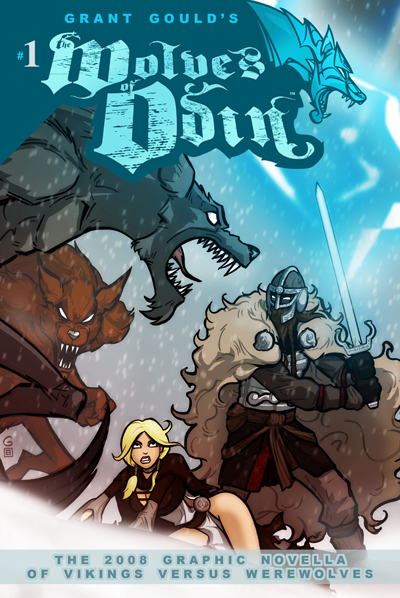 I'm happy to announce that as of today the wolves have arrived at Comixology, the world's top digital comics platform. WOLVES OF ODIN #1 features my original graphic novella from 2008 (70 pages for only $2.99), and also includes awesome guest pin-up art from Dennis Budd, Katie Cook, Cynthia Cummens, Otis Frampton, Matthew Goodmanson, Mark McHaley, Art Grafunkel, Jessica Hickman, and Cat Staggs.
CLICK HERE TO PURCHASE or simply go to Comixology.com and type "wolves of odin" in the search bar.
And, yes, finally, after way-too-many years, issue #2 is on its way, premiering exclusively on Comixology in the coming months. All-new art, all-new story, all by me. :) So head on over and download issue #1 and tell all your friends, and share the link: cmxl.gy/1pBJwtj, and I'll keep you posted on future issues and all WoO-related news. THANK YOU!